Buy Cremation Urns in Melbourne at Caskets Direct Showroom
Author: Caskets Direct Date Posted:7 February 2015
Urns on display at our Melbourne showroom
We now how new cremation urns from our online store on display in our showroom in Melbourne. Just 7 km West of the CBD.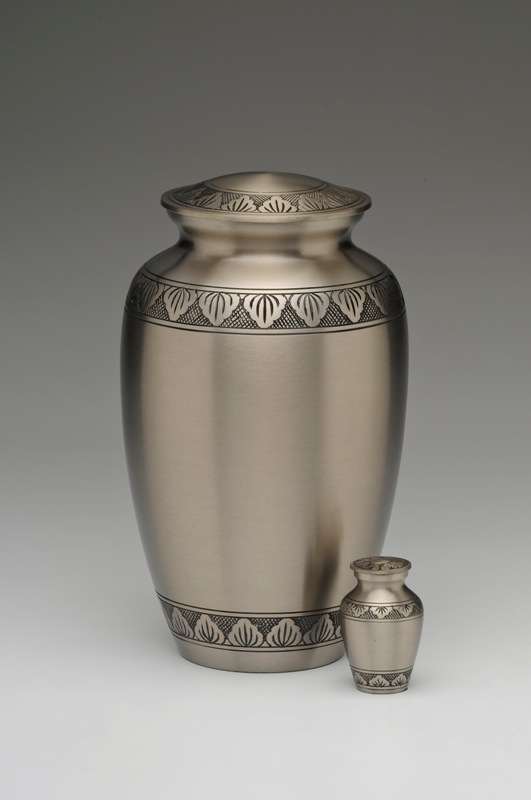 Above is one of our new solid brass cremation urns on display at our Melbourne showroom. This Cremation urn has a pewter finish and hand engraved leaf pattern detail.
Please note that the small matching keepsake cremation urn is not available.