Memorial Jewellery
Cremation Jewellery for Holding Ashes

Cremation jewellery looks like regular jewellery only cremation jewellery acts as a small keepsake urn. Cremation jewellery pendants can hold a small amount of cremation ashes inside them. Cremation jewellery can be used to hold many types of small memorials such as sand, soil or dried flowers from a funeral. Most people will wear their cremation jewellery a few times a week. Some people will chose to wear it on special occasional only. We have a variety of different styles of memorial jewellery to suit different tastes.

Filling Memorial Jewellery

Each piece of cremation jewellery we sell comes with a filling kit, a small funnel and instruction on how to fill the pendant. The funeral director or crematorium can fill the cremation jewellery for you. Many of our customers transfer the ashes them selves. We are also happy to fill the cremation jewellery for you. Memorial cremation jewellery is designed to hold only a few grains of ashes only as a memento. The pendants are not designed to be filled to the brim. Remove the finest powder from the ashes with a tea spoon and using a toothpick slowly move a few small grains at a time into the pendant via the funnel.

Silver Cremation Urn Jewellery

Fine quality solid 925 silver cremation jewellery. Our solid silver cremation jewellery has been carefully selected to ensure we can offer you on the very best. The mini urn pendants we sell are like tiny bottles. Each mini cremation jewellery urn has a small opening for placing ashes inside. The opening is closed with a screw so that no ashes can come out of the pendant. Cremation jewellery is never to be worn in water or while showering.

GOLD VERMEIL JEWELLERY FOR CREMATION ASHES

Keeping your loved on close to you is a very special and private thing to do. You do not need to tell anyone that the jewellery you are wearing is actually a piece of cremation jewellery that holds ashes inside of it. We sell a beautiful range of gold vermeil jewellery that is designed for holding cremation ashes. Gold vermeil is a thick layer of 14ct gold applied to a solid 925 silver pendant. Gold vermeil is much better quality than standard gold plated brass. Knowing that your pendant has quality 925 silver inside provide peace of mind that your cremation jewellery will last for many years to come.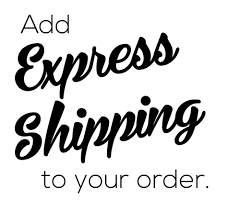 ---
Filter By Category

Filter By Stock